Welcome to Measurements and Units Calculator Website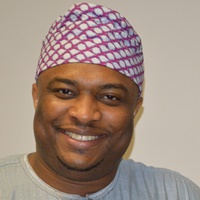 I greet you this day,
You may use these calculators to check your answers. You are encouraged to solve the questions first before checking your answers.
I used the AJAX Javascript library for the conversion from any unit to any unit. I wrote the codes for the remaining calculators using Javascript, a client-side scripting language. Please use the latest Internet browsers. The calculators should work.
Alternatively, you may use the second textarea below to convert any quantity from any unit to any unit. Please review the examples in the first textarea first.
If you decide to use the rest of the calculators, please note that as at the moment, only the calculators for the
International System (Metric System) for Length, Area, and Volume; Angle; and Angular Velocity are completed.
Please check back for the remaining ones later.
Comments, ideas, areas of improvement, questions, and constructive criticisms are welcome. Should you need to contact me, please use the form at the bottom of the page. Thank you for visiting!!!

Samuel Chukwuemeka (Samdom For Peace) B.Eng., A.A.T, M.Ed., M.S
The Joy of a Teacher is the Success of his Students. - Samuel Chukwuemeka
Conversion from any Unit to any Unit (Same Quantity)
---
Add and Subtract from any Unit to any Unit (Same Quantity)
---
Length
Customary (U.S) and Others
International to Customary/Others
Customary/Others to International
Area
Customary (U.S) and Others
International to Customary/Others
Customary/Others to International
Volume
Customary (U.S) and Others
International to Customary/Others
Customary/Others to International
Compound Units